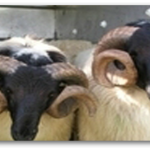 The Sheep and Wool Centre is a family run interpretive centre based on the sheep and woollen industry. It is situated in Leenane. The centre consists of a museum, gift shop and Bia Blas Café.
At the museum there are daily wool craft demonstrations showing how sheep's fleece is made into yearn, using methods that were practiced in this area at the turn of the last century.
There is also an audiovisual presentation available. The Gift Shop sells woollen products, local crafts, gifts and souvenirs. Bia Blas specialises in home baking, serving light meals and snacks and cakes.
Killary Sheep And Wool Centre official website
Email us: leenane@eircom.net
Phone: +353 (0)95 42323