May
27
Sun
Conamara Bog Week

@ Letterfrack
May 27 @ 6:00 pm – Jun 4 @ 7:00 pm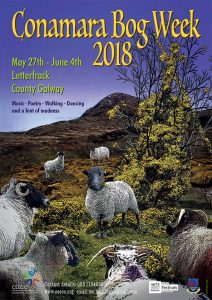 Conamara Bog Week  May 27th – June 4th 2018
In the Quaker Village of Letterfrack the Conamara Bog Week festival takes place from May 27th – June 4th. This festival celebrates the Conamara landscape and, its people, featuring great walking, talking, all wrapped up in mighty music- concerts in Kylemore Abbey, pub gigs, daily walks in the Connemara National Park and free events for all the family.
Music in the Gothic Church, Kylemore Abbey

@ Kylemore Abbey, Connemara
May 27 @ 6:30 pm – Jun 4 @ 6:30 pm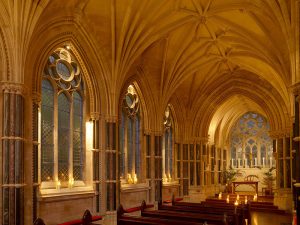 We have a wonderful line up of visiting choirs who will perform in the neo-Gothic Church this month and throughout the summer. We are fortunate to receive numerous requests from choirs from all over the world to come and perform in this beautiful space. In the next few weeks choirs from Japan, Canada and the USA as well as the Coole and Gort National School Choir will perform at Kylemore! Choir performances are usually held at lunchtime and are included in the cost of your visit to Kylemore.
The Gothic Church is a uniquely beautiful venue for singers and audience alike with wonderful acoustics from the high vaulted ceilings. Full details of all choirs visiting Kylemore can be found on our events page at
Between May 27th and June 4th Kylemore will host three diverse evening performances as part of the popular local festival – Connamara Bogweek. To find out more about the Bog Week concerts visit the www.ceecc.org website where you will also be able to book tickets.