Oct
19
Sat
CONAMARA SEA WEEK

@ Letterfrack
Oct 19 @ 12:00 pm – Oct 27 @ 8:00 pm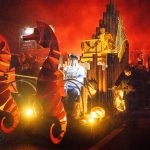 Conamara Sea Week is a multi-disciplinary festival, celebrating the wonderful marine heritage of Conamara. The festival celebrated it's 30th birthday in 2014 and has grown to be a wonderful and unique festival with something to interest all age groups. Highlights include music workshops, art exhibitions, concerts, talks, walks, children's activities, sports events, lots of great music and buckets of fun for all the family.
Oct
29
Tue
Maam Cross Fair

@ Maam Cross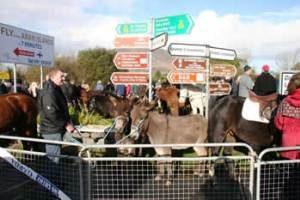 Connemara Pony enthusiasts from around the world will be in Maam Cross for the Maam Cross Fair. The historic one-day fair stems from the tradition of local farmers selling their surplus produce at the crossroads in order to supplement the meagre living which they eked from the rocky Connemara landscape.
The fair has grown to become a major event in Connemara, and features cattle, sheep and farm produce, as well as the popular Connemara ponies. The Fair takes place annually on a Tuesday, following the October Bank Holiday which occurs on the last Monday in October.
This year's event will feature trophies and cash prizes for the best filly foal and colt foal of registered parents, along with the perpetual cup for the best pony of the fair.
Horse shoeing demonstrations and a horse shoe throwing competition, are among the many attractions planned for this year's event.
Location: Peacocke's Hotel & Complex, Maam Cross, Co Galway,
Telephone: +353 91 552306
Nov
2
Sat
Gaelforce Turf Warrior Challenge

@ Killary Adventure Centre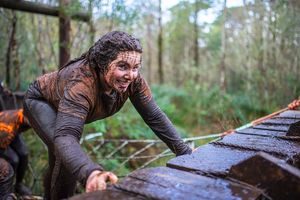 A 10 km challenge that will test your stamina, nerve and camaraderie.
Turf Warrior is the obstacle course challenge that is packed full of adventure, mud, climbing, swinging, leaps into the Atlantic and all kinds of other mayhem and madness.
The Turf Warrior Challenge offers the chance to round off the season in a flurry of mud and sweat on the banks of Killary Harbour in Co. Galway. The deceptively short 10km course is packed full of climbing, swinging, leaps into the Atlantic and all kinds of other mayhem and madness. Said to be the toughest course in Ireland, it promises to test competitors' stamina, nerve and camaraderie. The fun does not end with the race. Once they have washed the mud off,
Free entry to the themed party at Killary Adventure Company is included for all warriors, so you can get together for a well earned drink, swap stories and re-live the ups and downs of a day on the battlefield after you have scrubbed the mud from your ears, eyes and every other body part!
There is no better craic in Connemara.