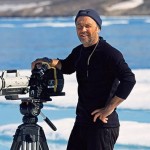 If you want to rub shoulders with award winning cameraman Doug Allan of Blue Plant fame or hear the dulcet tones of the great Julie Feeney, or be captivated by the dazzling playing of piper Blackie O'Connell or your looking for a fun packed space for your family then the Quaker Village of Letterfrack in North West Conamara is the place for you. This village hosts the annual Conamara Sea Week Festival Oct. 16 – 26 which is in its 31st year. This is a fun packed festival celebrating our wonderful marine heritage with great music, buckets of fun for all the family with indoor and outdoor events happening over two weekends and a vibrant schools programme throughout the week. And, the good news – most events are free.
The festival kicks off on Friday 16th Oct. at 1.30pm in the splendid surroundings of Rosleague Manor where senior members of the local community will be entertained in style with great food and mighty music from Matt Keane and Marcus Hernon. "The event is generously hosted by Mark Foyle and his team at Rosleague Manor and is a lovely way to start our festival as it roots the festival firmly in the community" says Leo Hallissey director of CEECC. Later that evening the annual Small Works Exhibition takes place in the Connemara National Park at 8.00pm and is a wonderful opportunity to purchase an original work of art at very modest prices – 90.00 unframed, 130.00 framed. The exhibition features the work of established and emerging artists, the work is presented anonymously and will be opened to the public from Oct 16 to 26. Finish the day with a great Oiche Chonamara in Molly's Bar with the might Hernon Family and the amazing Don Stiffe guitar/vocals.
Saturday 17th kicks of with the Primary Schools 5-a-side Soccer Blitz in the local National School and the village will be a buzz with young footballers from all over Conamara. At 4.30pm in the Connemara National Park it 'Life Behind the Lens' with Doug Allan – winner of eight Emmy's and four BAFTA's. Round off the day with two mighty sessions featuring Johnny O'Halloran, Gerry Whelan, Brian O'Nuallain, Johnny Connolly and The Kane Sisters.
Sunday is Family Fun Day with Kite Flying, Mini Boat Regatta, Killary Challenge and Conamara's largest Book Fair not to mention that Doug Allan is on stage once again to give the second of his presentations entitled 'In the Company of Giants'. The weekend finishes with great blast of music, look out for the amazing Whileaways who will be playing in the beautiful Gothic Church and launching their latest album and in the village The Paul O'Driscoll Jazz Trio, and the outstanding duo Danny Brouder and Angelina Carberry.
Throughout the week there will be a vibrant schools programme in schools throughout North West Conamara. Ecologists Gordon Darcy and Mags Flaherty and marine biologist Dave McGrath will unfold the magic of Conamara's wonderful marine heritage. Draughts Competition on Monday night for 3rd – 6th classes is a new addition to the programme.
Midweek Wednesday Oct. 21st is the brilliant 'After the Light' spectacle. A spectacular light show which starts at 7.30 pm in the village of Letterfrack The lights are switched off and the village is transformed into a space where the underworld comes to life in an amazing parade involving 'children of all ages'! It allows us all to chase the light and make contact with the spirit of Halloween and celebrate Letterfrack as a centre of excellence. A scary and exciting evening with fire sculptures, fire jugglers, drummers, stilt walkers, sea creatures and fairies all strutting their stuff.
Weekend Two will have Poetry in the Park with Rita Ann Higgins, Music Workshops, more concerts in the Gothic Church – Contempo Quartet, Aedin Halpin, Annabella Lydon, Rachel Moran and the great Julie Feeney, sean nos dance workshop, the launch of 'Sea Gastronomy' by Michael O'Meara published by Artisan House Letterfrack, Foraging and Cooking for Families with Chef Cliodhna Prendergast and local ecologist Marie Louise Walsh, Shore Walk with Dave McGrath and of course, a feast of music in the pubs Davy Spillane, Danny O'Mahoney, Mirella Murray, Ger Madden, Miki Belton, Sean Smyth, Mick Conneely, Mick Kinsella, Rick Epping, Luke Murray, Joe Junker, Steve Larkin, Cyril O'Donohue, Siobhan Peoples, Murty Ryan, Seanie McGrath, Jimmy Fitz, Bertrand Huve, Johnny Dwyer, Nathan Pilatzke, Gearoid Devaney etc.
NB: Tickets for Doug Allan, Concerts at the Gothic Church, Cookery Demonstration in Mary Ruddy's House can be booked online on our website www.ceecc.org Tickets will be available on the door unless event is booked out in advance. For full details on all events see website.